Physical and Mailing Address:
4771 Britt Road E-15, Norcross, GA 30093
Call us today at 770-938-8871
For questions regarding enrollment in English, Lao, and Thai. Please email: Emily@GaBeautySchool.com
For questions regarding enrollment in Vietnamese. Please email: Keith at GaBeautySchool@yahoo.com
For questions regarding enrollment in Spanish or the Junior Cosmetology Instructor. Please email: Jacky at Jacky@GaBeautySchool.com
For questions directly to our Nail Instructor. Please email: Teresa at Teresa@GaBeautySchool.com
For all other questions, please contact Tiffany@GaBeautySchool.com
Click Here
to download enrollment an application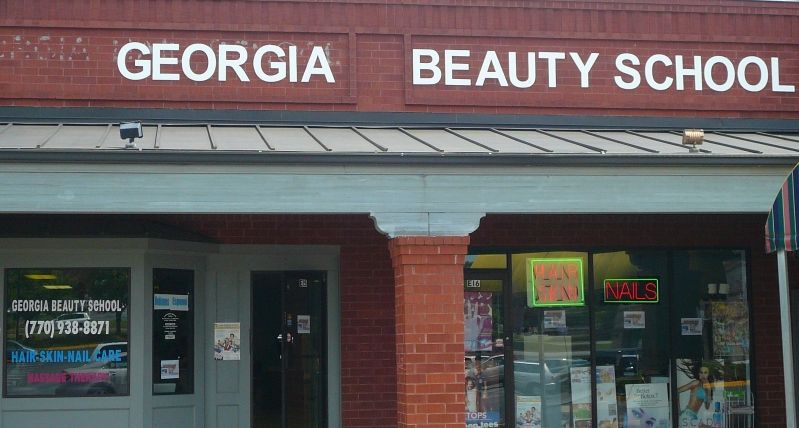 At Georgia Beauty School, we provide a quality education in cosmetology, esthetics, and nailcare. Our school is staffed by expert Nail Technicians, Estheticians, and Cosmetologists who will assist you in completion of your degree. Our owner, director, and faculty are all trained and licensed by the Georgia State Board of Cosmetology and have many years of experience in the cosmetology business.
Unlike other Beauty Schools, our school features small, individualized classes for maximum student benefit. Our school curriculum is continuously updated and approved by Georgia State Board of Cosmetology. We adhere to the highest standards of education and provide thorough salon training. Our courses offer hands on experience in preparation for your State Board Licensing Examination.
Upon graduating you will be prepared to take the State Licensing Examination and ready to become a licensed Beauty Specialist. Many of our students have gone on to successful careers as Beauty Specialists. You will find our friendly, knowledgeable staff eager to answer any questions you may have. We will help you every step of the way.
In addition to preparing you for the State Licensing Examination our staff will assist you in securing a career. Your education will fully prepare you in this exciting and rewarding career. Our day classes run between 4 and 12 months. A Graduation Certificate is awarded to students who successfully complete the program and achieve the grades as required by the school. See our schedule for complete dates and times or call 770-938-8871 for more information on our program.
We are located in Norcross, Georgia just 2 miles from I-85 on Britt Road in Smoke Tree Plaza shopping center. We have already helped hundreds of students secure rewarding careers and obtain Nail/Cosmetology Licenses. Don't wait!! Call today or stop by our offices and you can be on your way to a rewarding and exciting career as a Beauty Specialist.
Apr 22
May 6
May 20
June 3
June 24
July 8
July 22